Benefits of Marketing with Brochures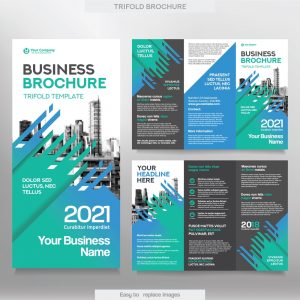 There are so many different ways to market your business nowadays. Technology has greatly increased the ability of companies to reach consumers in new, efficient ways. Targeted marketing through Facebook paid ads, organic SEO writing, and Google search pay-per-click advertising are just some of the ways that the internet has changed the way businesses reach consumers.
But sometimes there's just no substitute for tangible marketing materials. After all, Facebook ads don't really help you when a client is in your physical building, or when they are talking with you face-to-face at an expo. You need to be able to give them something that they can hold in their hands, something that captivates their attention while still giving them key information. You need brochures.
Brochures are:
Rich in information
Though they are relatively small, brochures sure can pack in a lot of information. By distilling key information into a combination of pictures and text, you can give potential customers a clear idea about what your company can do for them.
Space-efficient
Brochures are typically trifold, which gives you six panels to highlight various aspects of your company. This compact nature of brochures maximizes the amount of information you can pack into them vs. a business card or a poster.
Perfect for distributing
Put them out and let potential clients grab them as they walk by. You won't be able to talk to every consumer, so brochures are a great way to ensure that your carefully-curated message is conveyed to all who are interested in your business.
Cost-effective
Compared to other advertising options like commercials internet ads, brochures are a bargain. Usually, ordering them in bulk will lower the cost per brochure even further to get the most bang for your buck.
Facilitators of conversation
Brochures can also help you when you talk face-to-face with clients. It gives them something to hold in their hands and look over when you meet with them, helping them synthesize the information and visualize what you are saying so they can ask better questions.
Abbott Communications Group has all the equipment and know-how to print you high-quality brochures that you can be proud to hand out to potential customers. We've been in the printing business for decades, so we know how to get you picture-perfect brochures, exactly to your needs, right on time. For more information about our printing services, please give us a call at 407-831-2999.