Promote your Event with Abbott Communications Group
When promoting an event, regardless of the scale, you'll want to use materials that will draw attention and pique interest. While using online tactics and social media methods is proving to be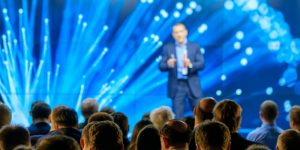 successful, methods such as direct mail still offer some of the highest response rates. When you want to give your potential attendees a tangible experience with your event materials, Abbott Communications Group is the answer.
Physical materials such as door hangers, direct mail and flyers can be especially beneficial when they are used in a multi-faceted event promotion campaign and encourage people to visit a website or social media page.
Promotional Services
Direct Mail
Not only do we print your mailings on high quality paper, but we offer services from conception to delivery.
Tickets and Invitations
Having physical tickets or invitations can be used in a variety of ways to benefit your event. Prestigious companies or groups may feel more inclined to attend an event that is seemingly more exclusive or impressive. Going to the lengths of printing physical tickets or invitations adds flare to your event and can be kept by attendees as a memento of the event.
Door Hangers
If you need to get the word out to a specific area of town and don't want to deal with postage, a cost-effective way to market your event is through door hangers.
Flyers- Flyers are very similar in returns as door hangers, but you don't have to deal with any potential residential issues. Handing out flyers or posting them on local community boards is not only cost-effective but also gives you the advantage of placing them in more effective areas for reaching your target audience, i.e. a concert event flyer in a music shop.
Other Event Materials
Once you've got the promotions out, you may need materials for the event. Items such as presentation folders, forms, brochures, manuals and more can all be delivered for free directly to your event site. We can even put a rush on your order if you get to the event and realize you're missing something! To get started on promoting your event, give us a call today or fill out a form online.
At Abbott Communications Group, we love new conceptions and projects so if you don't see what you're looking for, send us a message about your custom product and we'll contact you shortly.